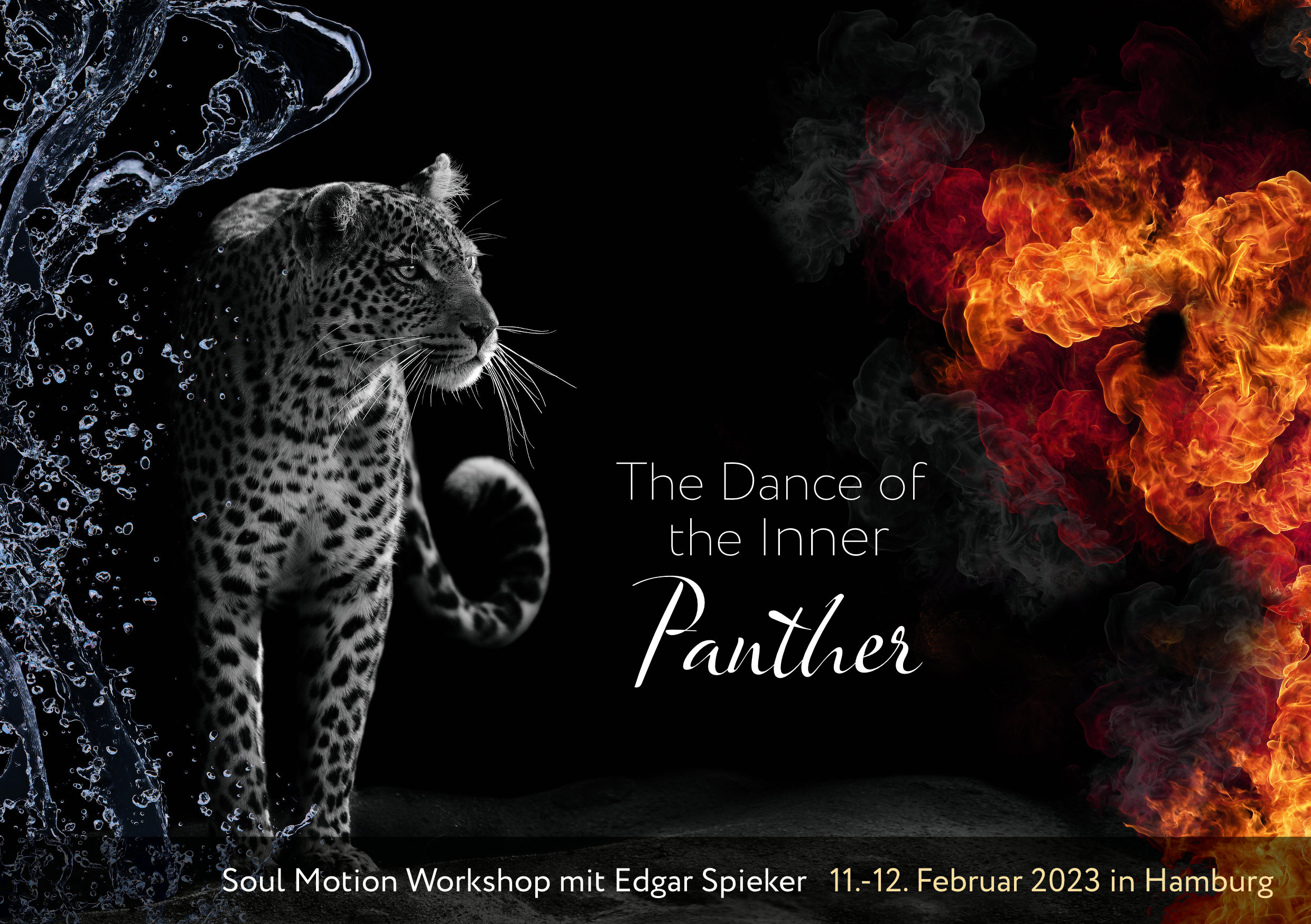 The Dance of the inner Panther
11. - 12. February 2023 Sa. 11-17 Uhr, Su. 10:30-16 Uhr
Kyodo Dojo, Mendelssohnstr. 15, 22761 Hamburg, Deutschland
Soul Motion Workshop with Edgar Spieker
Big cats (latin: Panthera) are an impressive and stunning example of a perfect blend of the polarities of yin and yang. Their movements are smooth, soft and flowing. They are devoted in their play, and when it comes down to it, they are masters of strength, speed and determination. They have a strong natural presence, both in motion and in silence.

The panther will be one of our inspirations during this Soul Motion weekend. Together we practice through the dance to become more present and relaxed with life in whatever way it shows up, in us and around us. We allow tenderness and boldness, depth and lightness, tears of happiness and sadness. All parts of us are welcome and they all have a place in our dance.
Workshop fee:

Standard Fee: 220 €
Reduced Fee: 190 €
Supporter Fee: 250 €

Note on the pricing structure:

The regular fee is the regular fee for the workshop.
The reduced fee is for dancers that cannot afford the standard rate
The supporter fee is intended for people with greater financial means. By paying a higher rate they support in this way participants with a small budget so that they can pay the reduced rate.
---
Register to the workshop