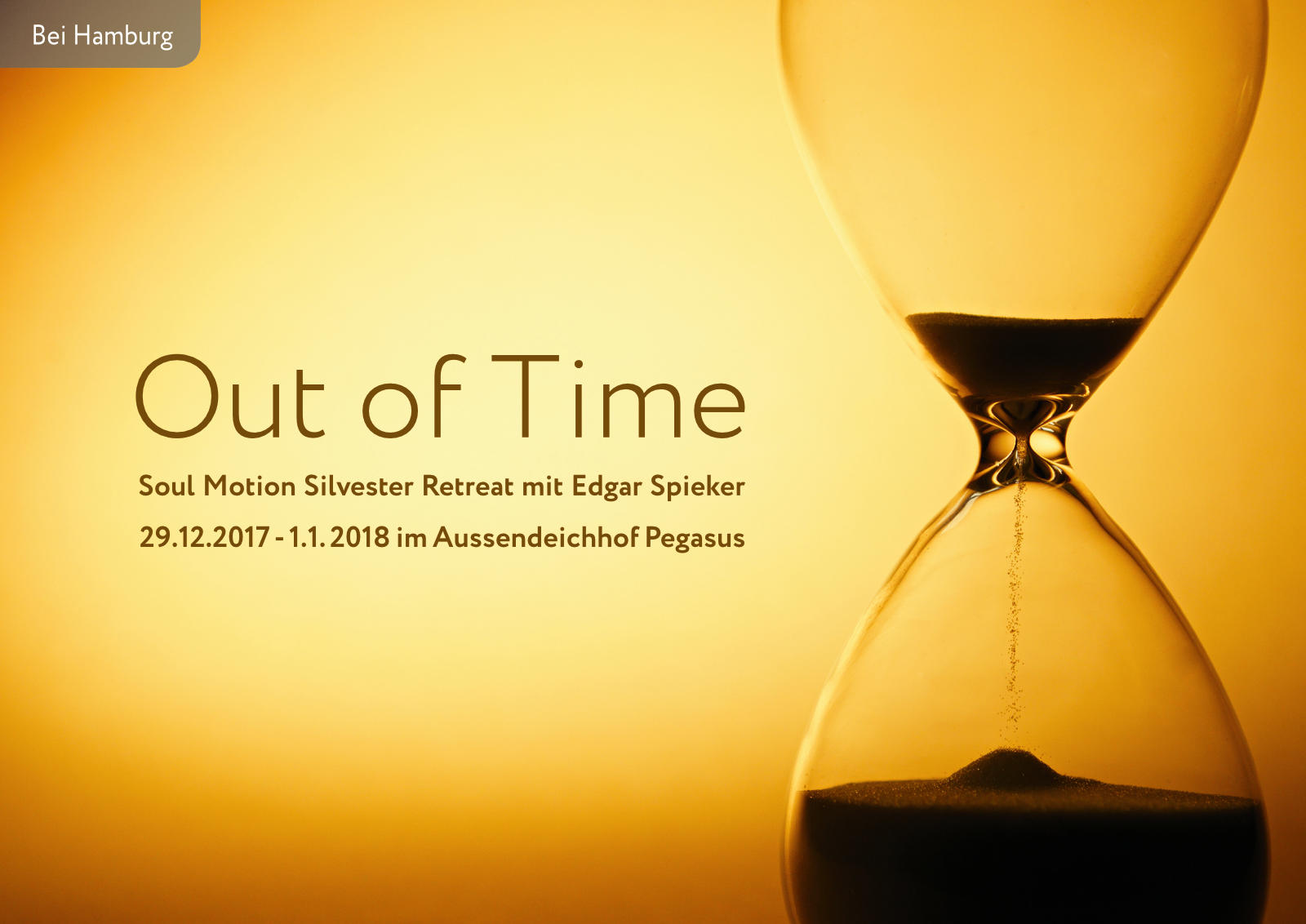 Out of Time
29. December 2017 - 1. January 2018 Friday 18.30h - Monday 14.00h
Außendeichhof Pegasus, Außendeich 2, 21732 Krummendeich
Soul Motion New Years Retreat with Edgar Spieker
The days after christmas are a very special time. The holidays are over, and so is the bustle that many of us experience. It's almost like the world is pausing to take a deep inhale before entering into the new year.

In many cultures this time was traditionally seen as magical and meaningful. It is said that dreams during these days contained hints for what we will face in the coming year.

At this Soul Motion Retreat we will make use of this special time and the mystic power it holds. By practising mindfulness, in dance and stillness, accompanied by music and the great sound of silence, we will encounter ourselves and meet others in an atmosphere of appreciation, curiosity and letting be. Our refuge is a beautiful seminar centre surrounded by nature, with a wonderful dance space, delicious organic meals and a sauna.

Come join us on this path transitioning in a conscious and creative manner into a future that soon will become our present. Soul Motion, the conscious dance practice developed by Vinn Arjuna Martí, is the map which we will explore, through delicate movements and vigorous dances, through lighthearted and profound encounters with life.

No prerequisites required, everybody is welcome.
Fee: 270 € / 230 € reduced rate. Plus costs for accomodation at the Pegasus centre (starting at 182 EUR).
This workshop is already booked out. You can send an email to me if you are interested to sign up for the waiting list.