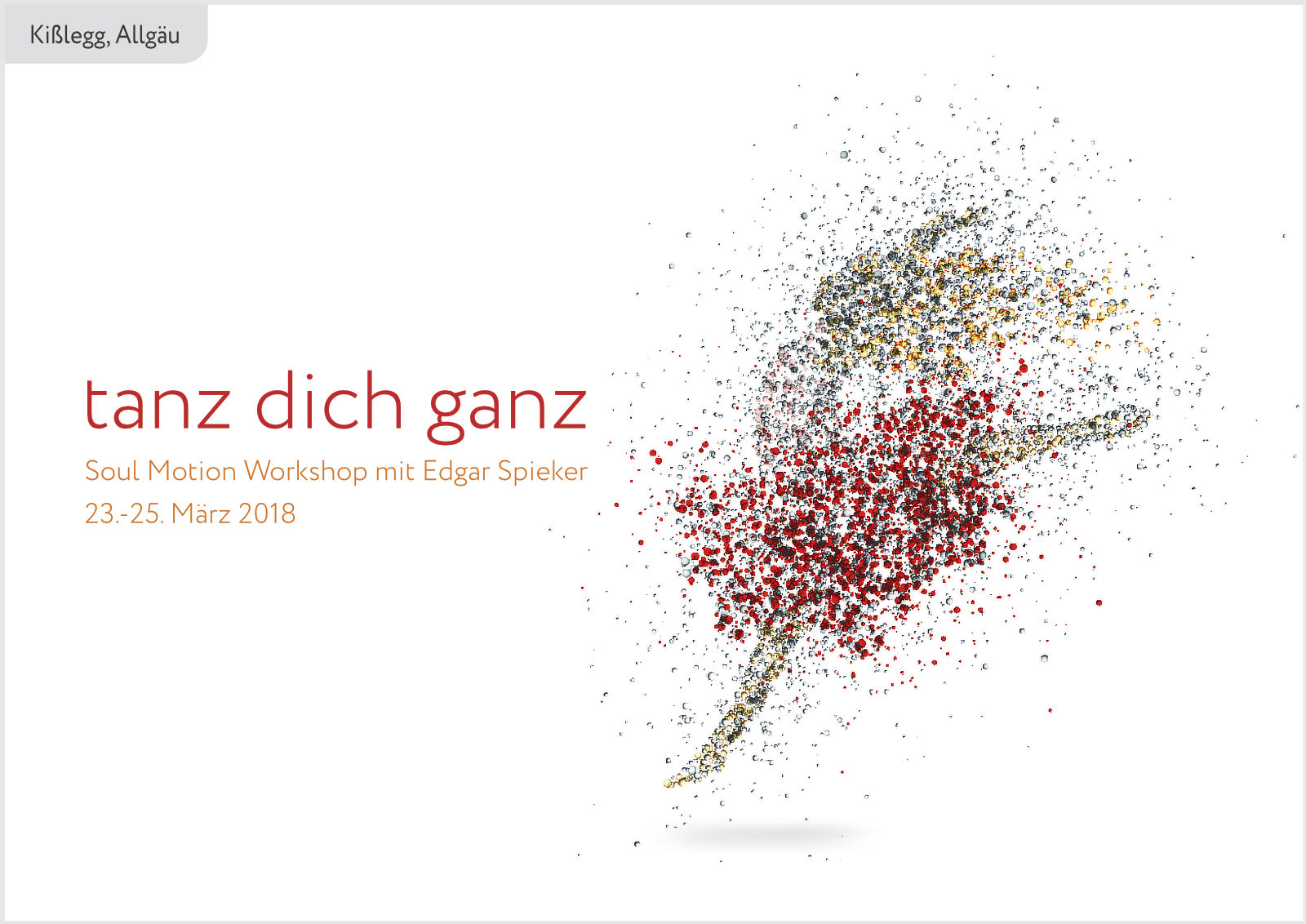 Dance yourself whole
23.-25. March 2018
Nadjas Tanzwelt, Eugen-Bolz-Str. 26, 88353 Kißlegg (Allgäu)
Soul Motion Workshop with Edgar Spieker
To let yourself be you
All of you
 
To see that you are only you
when you are everything
that you are:
tenderness
wildness
breaking away
staying close

Erich Fried
 
This workshop is an invitation for a clear and powerful "Yes" to ourselves. Yes to the parts of us that shine, yes to the parts that we often tend to hide.

To become whole as a human means to accept the variety and complexity of oneself.

This weekend we will explore our colorfulness in movement as well as in moments of pausing. We practice being in the here and now fully. We devote ourself to the dance that is truly ours. The dance that does not need any excuses or holding back.

Everybody is welcome with or without Soul Motion experience.
Fee: 195 € / 175 € reduced rate.
---
Workshop Registration
In order to register for this workshop please contact:

Barbara Gesenhaus
Email: balahaus@yahoo.de
Tel. +49 (0) 7561 9097578 und +49 (0) 178 9066031