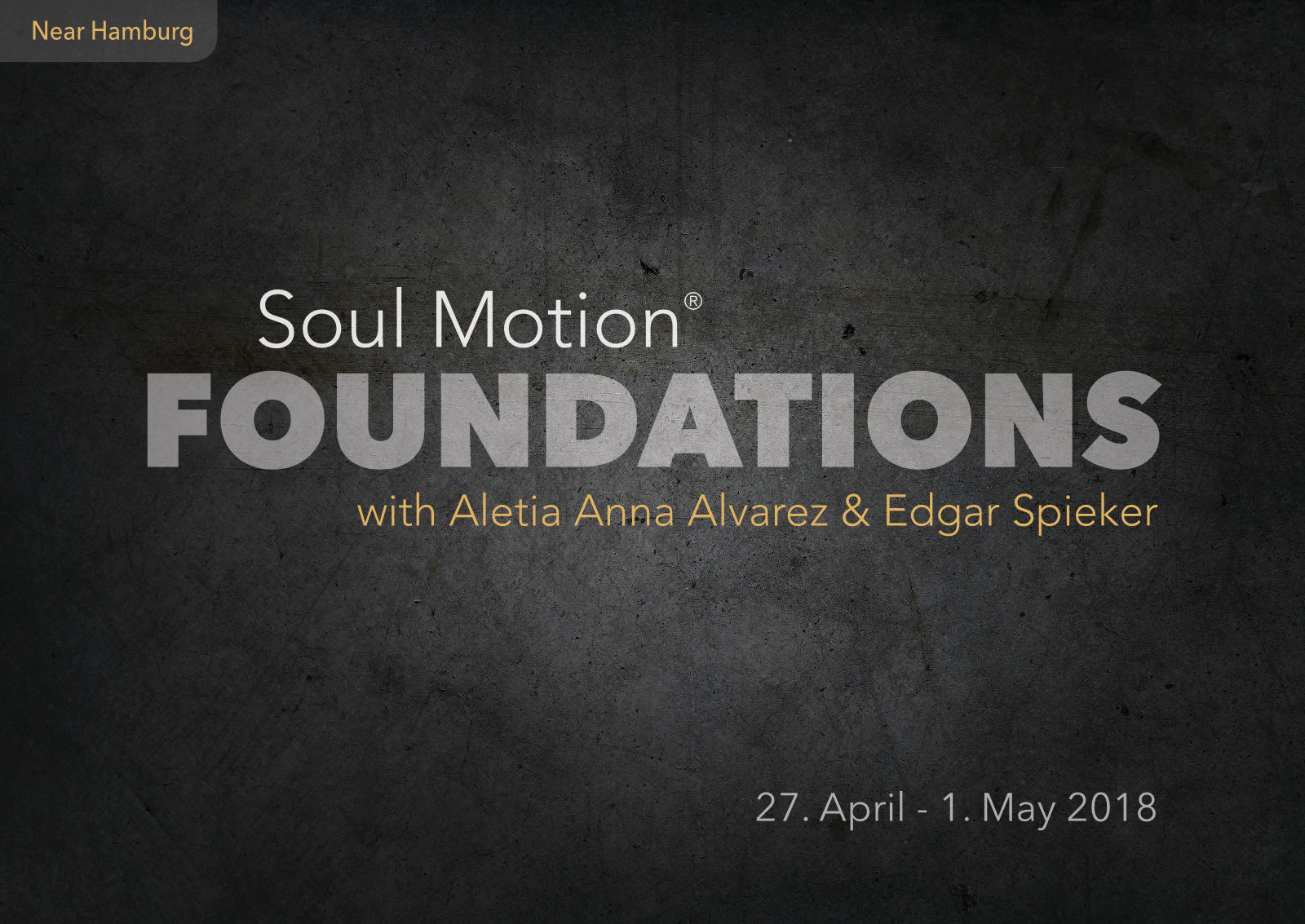 Foundations
27. April - 1. May 2018 Friday 18.30h - Tuesday 14.00h
Außendeichhof Pegasus, Außendeich 2, 21732 Krummendeich
Soul Motion Workshop with Aletia A Alvarez & Edgar Spieker
This five-day immersion for seasoned Soul Motion veterans and to those just beginning the Soul Motion path, is a deep dive into the architecture and essentials that support this practice.

Emphasis is on the foundational four Soul Motion Movement Landscapes; dancing alone, dancing with another, dancing with everyone, dancing in the everyday with special focus on the platforms of pause presence, orbit orientation and echo inspiration.

This workshop is open to all. It is a base requirement (pre-requisite) for the Soul Motion Teacher Training Program and is based on the work and vision by Founder / Artistic Director Vinn Arjuna Martí.

Leaders:

Aletia Anna Alvarez is a cultivator of connection, bringing a diverse and varied background to her Soul Motion practice. She is co-founder of Madrona MindBody Institute (a northwest sanctuary for conscious dance and the moving arts) and has lent her organizational and creative skills to building the Soul Motion School. She resides in Port Townsend, Washington, USA. Aletia is Faculty Member of the Soul Motion School.

Edgar Spieker is Soul Motion teacher and Dance Psychotherapist. His deep passion is to support others to find more authenticity, presence and fulfillment in the dance called life. Being a trained musician and singer, he always felt that music and rhythm find their way into the secret places of the soul. Through his experiences as martial artist, including being a member of Germany's First National League of Shotokan Karate, he learned the great benefits attached to being fully present in a situation. Edgar is Faculty Member of the Soul Motion School. He resides in Hamburg, Germany.
Fee: 450 € / 410 € reduced rate. Accomodation and food starting at 293 EUR.
---
Workshop Registration